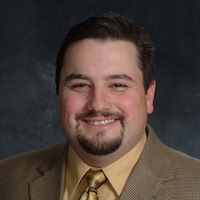 Chris Scotti, Managing Director, Aggie Angel Network
Chris runs the day to day operations of the Aggie Angel Network. AAN is dedicated to providing quality early-stage investment opportunities for accredited angel investors, and to assisting early-stage high-growth companies with fundraising. Investors in our network invest directly into entrepreneurial businesses, typically in return for equity. In addition to money, we bring connections, market knowledge, and mentoring to early-stage entrepreneurs with disruptive technologies.
Connect: Investors + Startups
Interested in Meeting:
Any for profit company with an open (or almost open) Angel Round ($200k-$1m round size, $1m-$5M Pre-money).
Back