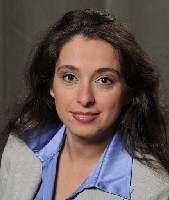 Melodie Naja, Everglades Foundation, Chief Scientist
Dr. Naja's research interests focus on identification & removal of pollutants impacting water quality. Her skills include water quality modeling, optimization & application of practical remediation processes. Dr. Naja is leading the technical development of the $10million Phosphorus Grand Challenge.


Connect: Causes
Interested in Meeting:
Startups in water and clean tech. Corporations and their Sustainability Directors.
Back