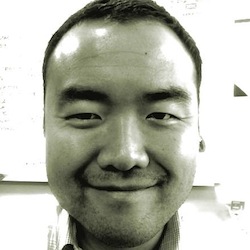 Sam Kim, Bandgap Ventures, Managing Director
Sam is a managing director at Bandgap Ventures, a venture capital firm based in Austin, TX. Sam has been a serial entrepreneur and investor in many early stage technology companies across a wide variety of industries including advanced materials/nanotechnology, biotechnology, semiconductors, and energy/cleantech. Sam holds a BS and MS in Engineering from Stanford University, and a Dual PhD in Electrical Engineering and Nanotechnology from the University of Washington.


Connect: Investors + Startups
Interested in Meeting:
Startup companies in hard science and engineering technologies such as advanced materials, energy technologies, advanced manufacturing, sensors/systems, and electronics/semiconductors.
Back